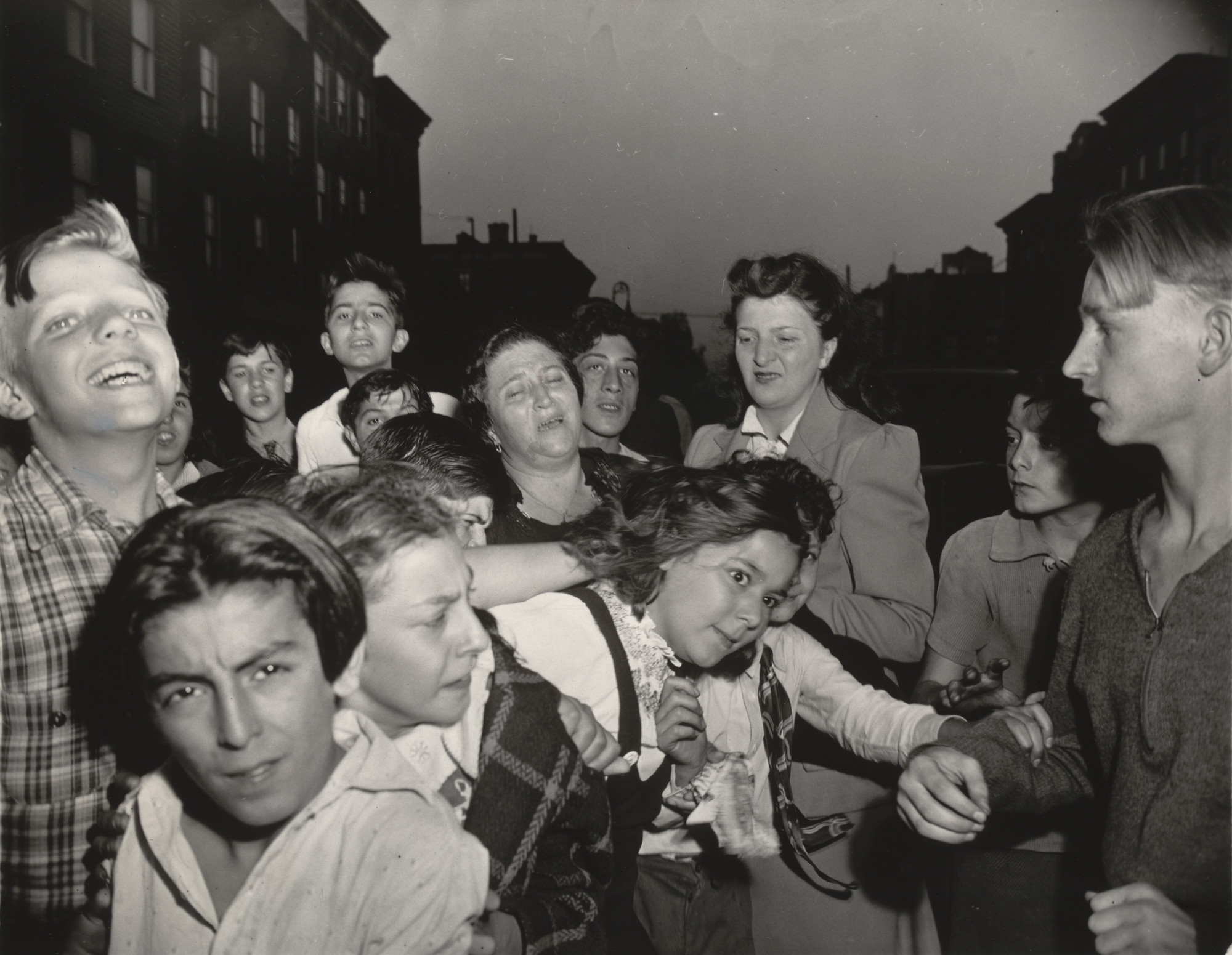 ---
Weegee was a paparazzo photographer, and paparazzi are typically very invasive. In this photo by Weegee we see onlookers at a murder scene. A grieving relative overshadowed by the neighbourhood children crowding the scene to get a better look. Some of the kids are smiling for the camera, others are staring in disbelief or even amusement at the scene. None are paying any attention to the crying woman. Even our attention is focused more on the people around her. The image doesn't tell us much of what is happening, and we have a hard time empathising with the grieving woman.
I think Weegee cared more about getting the shot than what the shot actually meant, and he had no worries about getting too close and invasive.
---
Conversely, Diane Arbus seemed to prefer a more personal approach. She liked to photograph those people on the fringe of society. Those who are considered outcasts, made to feel that they don't belong.

She was born in New York, USA to Jewish parents, immigrants from Russia. They were a wealthy family and were unaffected by the Great Depression of the 1930s and was raised mostly by maids and governesses.
I feel like Arbus would have considered herself an outcast. Living in America during a time of high antisemitism, with a mother suffering with mental illness and a father too busy at work. I think she photographed the people she did not to mock or belittle, or to create a public exhibition out of them, but because she felt like she was one of them. Because she connected with them.